Credit Card Authorization Procedures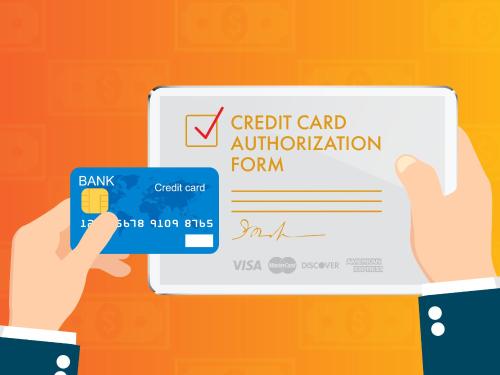 We understand that sometimes the cardholder who wishes to provide payment for a room is unable to be present in order for the hotel staff to swipe the card directly.
Therefore, we offer cardholders the option to call in the credit card information directly to one of our employees and then download, complete, and submit the PDF form linked below, which authorizes us to charge a card that is not present in person at the hotel.

Download PDF
The completed form MUST be returned to the hotel prior to guest check-in.

There are 2 ways that you can return the form:
fax it to us at

406-494-2801

email a scan of the completed PDF to comfortinnbutte@hpeprint.com
In order to protect the hotel and credit card holders from fraud, we CANNOT allow payment to occur without either the card and cardholder present with a valid matching photo I.D. or this form completed and signed by the cardholder prior to guest check-in.
Please verify with the hotel that your completed form has been received and placed on file to ensure that check in goes smoothly for our guests.
Please be advised that if you do not select the option for Room, Tax & Incidental on the form, the guest will be required to provide a card under their name for Incidentals.
Thank you for your understanding.